Understanding your cosmetics
What makes sunscreen work?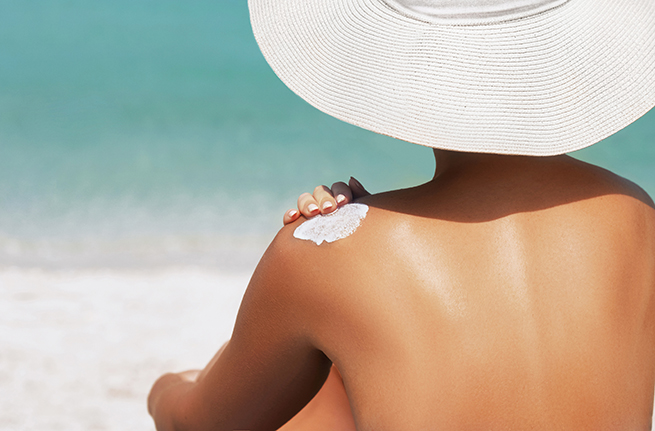 Two main types of UV rays from the sun damage our skin: UVA and UVB. They contribute to skin ageing and cause sunburn. Enough skin damage built up over time can lead to skin cancer. Therefore, it is important to protect yourself against both types of UV rays.
You can protect your skin from the sun by staying in the shade, covering your skin with clothing and using sunscreen products. Essential sunscreen ingredients called UV filters help reduce the UV rays reaching the skin. They do this in one of two ways: absorb the UV-light by 'soaking it up'; or reflect it away from the skin.
Because UV filters are effective against specific UV rays, most sunscreen products include several UV filters to protect against the whole range of UV rays.
Why our information is reliable
All information in COSMILE Europe comes from verified sources and is based on independent expert knowledge.
The list of ingredients and what they do comes from the European Commission's CosIng database, an official source of information on cosmetic substances and ingredients. Learn more by clicking here.
More detailed information on ingredient properties, whether they are man-made and/or of natural origin, in which types of products the ingredients can be found, etc… comes from independent experts and scientific assessments published by European and national expert bodies.